The instructors at Frontline Martial Arts are available for Private Coaching or external training seminars.

We can also provide tailor-made coaching in Sport Martial Arts or Self-Defence for Corporate Events, "Team Building" Exercises or Community Groups.

We can create bespoke training courses, tailored to the requirements and physical attributes of the individuals. For instance, a self-defence course for young girls will have a different emphasis to one for adult women. Or a session of sports martial arts for school-children will differ to that for a corporate event. We are able to tailor the session for each.

Please E-mail info@frontline-ma.co.uk to discuss requirements.
----------------------------------------
Here is what people have to say about our bespoke sessions ...
Rachel : Participant - Self-Defence Course
"Thank you so much for the recent self defence class. I really enjoyed it. It was just the right balance of talking, demonstrations and actually trying things out ourselves. It was fun. It was really interesting and I really feel I learned a lot from it.".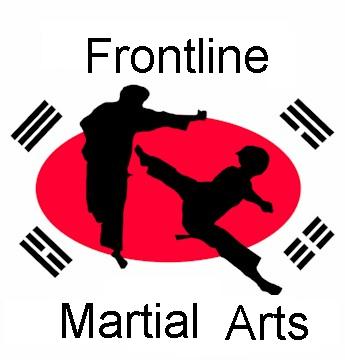 Deb : Participant - Self-Defence Course
"Just wanted to say thank you for the past 3 Thursdays – they have been fun, thought-provoking, physical and informative. I hope I never have to use it but would encourage anyone who would like to find out more about self defence to give it a go – you won't regret it!".