The instructors at Frontline Martial Arts are available for Private Coaching or external training seminars.

We can also provide tailor-made coaching in Sport Martial Arts or Self-Defence for Corporate Events, "Team Building" Exercises or Community Groups.

We can create bespoke training courses, tailored to the requirements and physical attributes of the individuals. For instance, a self-defence course for young girls will have a different emphasis to one for adult women. Or a session of sports martial arts for school-children will differ to that for a corporate event. We are able to tailor the session for each.

----------------------------------------
Steve: Leader - Thornbury Explorer Scouts
I am an Explorer Scout leader in Thornbury, and recently invited Master Evans to provide an evening demonstrating Tae Kwon Do and self defence techniques to our unit. The Explorers are young adults of both sexes, ranging from 14 to 18 years old.
As a 7th Dan black belt, he has fantastic technical knowledge and ability, but is able to enthuse the class at all levels of experience. I have always been impressed with his teaching, which is always positive, encouraging, calm and delivered with a sense of humour, while maintaining discipline with a light touch.
Simon started with an impressive and entertaining demonstration of self defence techniques, which quickly got the Explorers' attention. He then got them gently warmed up, before demonstrating and getting the Explorers to try a range of kicks, punches, blocks and take downs, which they greatly enjoyed.
All of the Explorers got stuck in, and it was clear that they had a lot of fun, and lots of exercise, while learning some useful self defence techniques. The session successfully demonstrated many of the other benefits of self defence training, including fitness, flexibility and self confidence.
I would thoroughly recommend Master Evans' sessions to all groups and ages.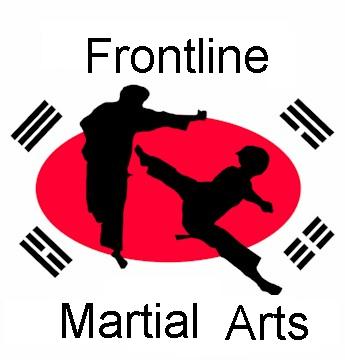 Alison: Assistant Leader - 1st Falfield Scouts
I have no hesitation in recommending Simon and the sessions he teaches, to you. I have known Simon for at least 5 years, as our children attend the same school and I trained in his Taekwondo class for a short while. It was my faith in his abilities as a teacher and his enthusiasm which prompted me to approach him to put on a special class for the benefit of 1st Falfield Scouts (where I am assistant scout leader).
Simon was very keen on the idea of a class / demonstration. I have always found him happy to engage with young people and to have a good rapport with them.
The scouts had an excellent time in his class. He ensured that they were all given a ?flavour? of Taekwondo and some practical ?self-defence? moves. At the same time, the scouts were introduced to the discipline and order of martial arts whilst still ensuring that the session was fun for all involved.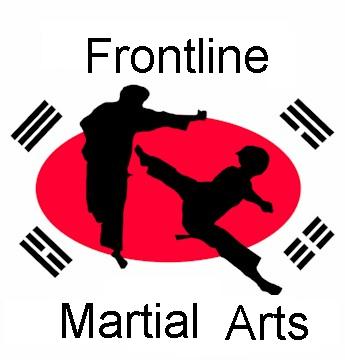 James: Pack Leader - 2nd Alveston Beavers
In November 2014, Master Evans came to put the 2nd Alveston Beavers through their paces and teach us all some basic Tae Kwon Do.
After making sure that everyone understood that 'just because you are learning how to kick, doesn't mean you should practise on your younger sibling', we got straight into a warm up routine, seeing all the beavers and most of the adult helpers running, jumping and generally feeling a lot warmer afterwards.
This complete, we were taught some basic kicks and punches, with 2 lines of children (plus a few grown up children) 'attacking', landing their kicks on to pads (most of the time!).
After practising several different moves in line work, it was time to put our new skills into practise. With the sparring mats laid out in the hall, and with all the beavers sat around the edge, one by one we were invited to spar with Simon and show off what we had learned.
All in all it was a fantastic session and the beavers have been asking if they could learn some more TKD, and so far I haven't had any reports of beavers practising on other family members.......yet.....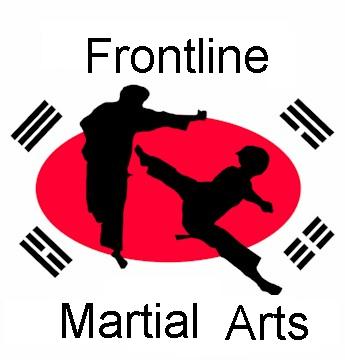 Jane: "Brown Owl" - 1st Falfield Brownies
"A big thank you to you and your daughter for a brilliant evening. We have some very shy girls and it was great seeing them take part and hear them shout :-) We hope you could visit us again in some time in the future.".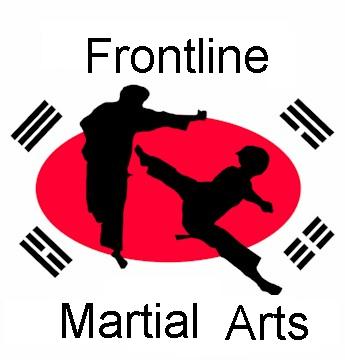 Debbie: "Squirrel" - 5th Thornbury Brownies
"A huge thank you for such an informative and fun session. Your explanation to the girls, demonstrations and the activities kept them captivated and for the few that were reluctant to start with, their confidence grew throughout the evening to join in, which was brilliant. ".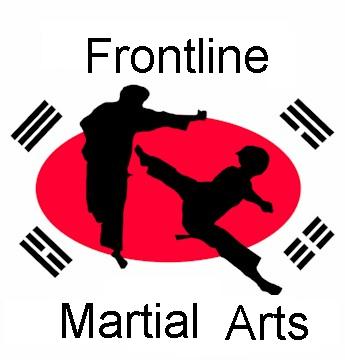 Kelly : Parent Helper - 1st Alveston Guides
"I am always amazed by the patience and skill shown by others...a great evening at guides with Simon Evans teaching the girls self-defence.".